About Us
Open year-round, The Villa at Westerly is the ideal setting for celebrating special occasions, family gatherings, birthdays, anniversaries, honeymoons and weddings. Summers are warm and golden with cool ocean breezes and festive nights. Autumn colors are vibrant and the skies are a brilliant blue. Private suites in winter, with crackling gas fireplaces.
A sumptuous gourmet breakfast is served including eggs Benedict, homemade waffles, seasonal fresh fruits, French Press coffee, Assortments of SoeciaThe romance of Italy awaits you at this luxury Inn. Experience the magic yourself!
Meet the Innkeepers
Michael and Betsy first met in 1965 skiing in Vermont. Fast forward fifty years, fate intervened, they met again and as the saying goes, "The rest is history". Between them they have seven children, fourteen grandchildren and a senior Jack Russell Terrier named Lily. They know firsthand how demanding life can be and do everything to make their guests feel pampered and rejuvenated.
check availability
Weekend Getaways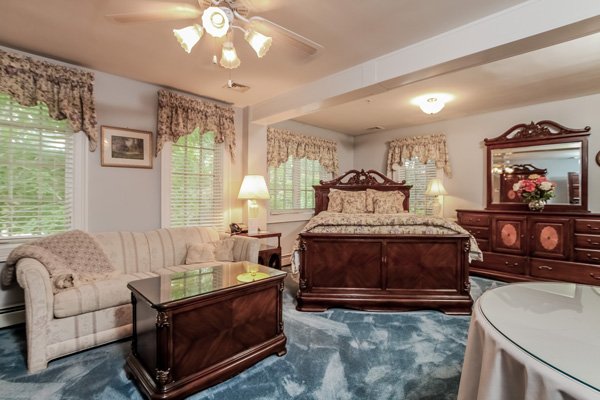 A weekend away may help with stress-reduction, relaxation, better concentration and energize you to take on the world again. The weekends at the Villa can be an integration of Mind and Body through a number of experiences that will inspire and nourish you.


Specials
Perhaps adding a Romance Package would be the perfect extra touch. The Romance Package includes special flowers, handmade chocolates, a cheese tray and wine of your choice.